Starts Monday 5th July
It is with great pleasure and excitement that I can now announce that after over 6 months of closure, we will be resuming classes in our brand new studio on the grounds of Tinakilly House from Monday July 5th and we can't wait to welcome you all back.
Tinakilly Special:
Available to book until August 25th:
10 Reformer Classes for €135
20 Reformer Classes for €250
3 Personal Training Sessions €150
We have formulated our timetable for the next few weeks and we have tried our best to include all of your favourite classes. We are continuing with a very limited timetable of Zoom classes as I know there are many regulars who wish for these to continue.
We are opening with a reduced timetable for the time being and classes will be added as demand increases
In the Studio
We will continue to comply with HSE recommendations in an effort to keep us all safe. These include:
All reformers have been spaced 2 meters apart. 
It will be mandatory to wear socks at all times in studio. There will be non-slip socks available to purchase in studio for €8-€10 depending on style.
Face masks are recommended but not mandatory for those who are fully vaccinated, though this may be subject to change depending on guidelines.
There will be a hand-sanitising station inside the front door.  Please wait outside the front door until your instructor invites you in.
It will be necessary to clean your equipment following use.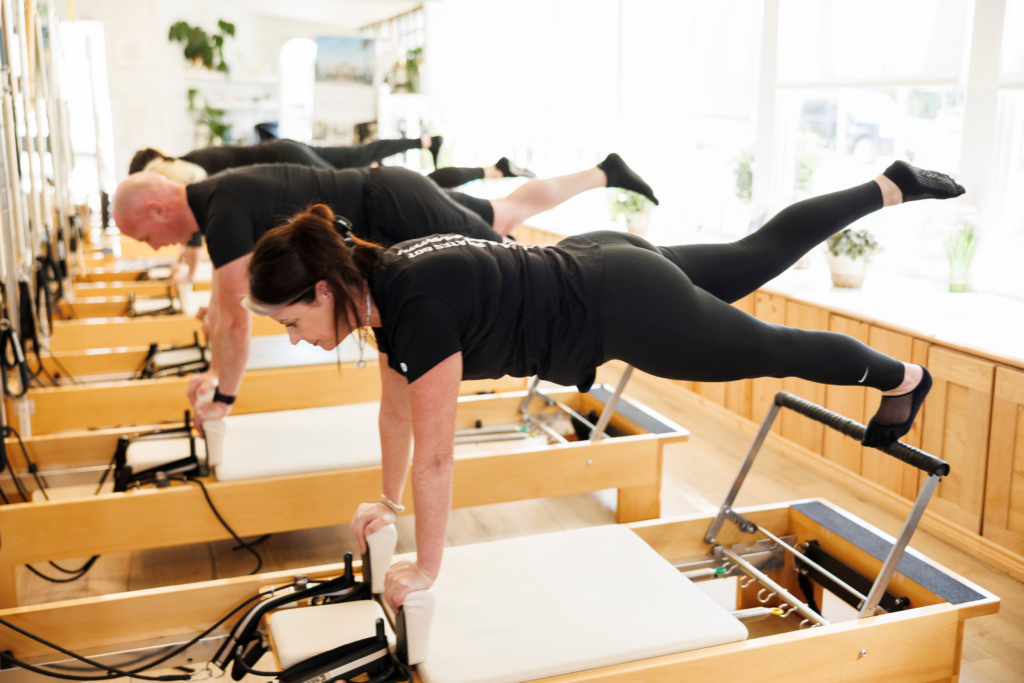 If you have blocks of classes that were purchased before the lockdown and have yet to be used up, and you will be able to use these to book into classes in the studio. If anyone's classes have expired please let me know and I will re-activate them.
You all are the reason that I am able to continue doing what I love, and I can't wait to share with you all this wonderful new Oasis that the team at Tinakilly House have been working so hard on.
We can't wait to see you all again in studio, soon. Anne and the Team.
---